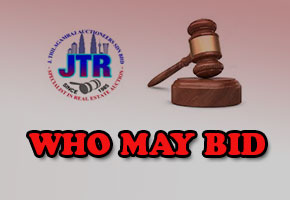 WHO MAY BID
I

ntending Purchaser who possess a Bank Draft be equal to

5%

or

10%  (whichever applicable) of the fixed Reserve Price is qualified to become a bidder.



Q

ualified bidder may delegate another to act as an Agent or Representative in his behalf.  The delegate is required to submit a Letter of Authority and Identity Card photocopy of the intending  purchaser .